Gift Tags (#1)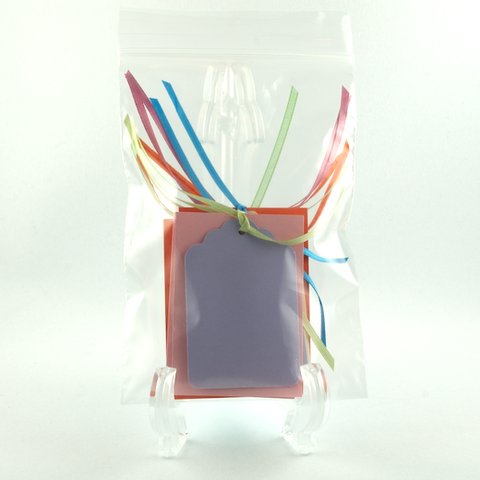 These bright and colorful tags are a perfect addition for any gift, any time of the year!
The set of gift tags contains 10 total: five different colors x two each.
Photo contains color schemes for this specific set.
Tags are stored inside a closed plastic bag.
Tag dimensions: 2-1/8″ × 3″
(colors of tags may vary slightly from photos)
The idea for Cards by Irene started one day in a Seattle apartment in 2004. Irene was on vacation and her boyfriend at the time (now husband & business partner) was at work. Eric came home to an apartment that smelled of rubber cement and pieces of paper scattered all...