Birthday (style 6)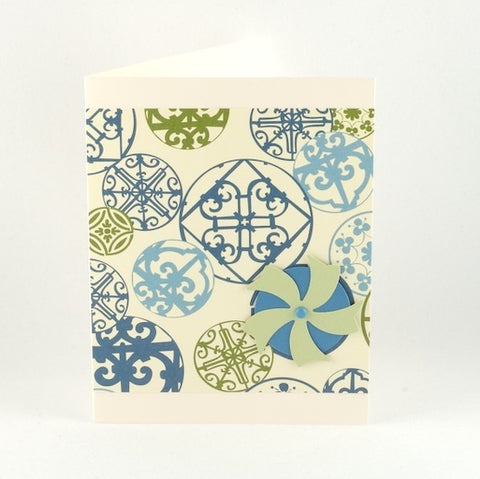 This keltic design paper set on cream colored cardstock is perfect for anyone's birthday. The front on the card features an extra added windmill held in place with a brad.
Inside message: Wishing you the happiest of birthdays!
Card comes with a cream colored envelope and is packaged inside a plastic sleeve.
Card dimensions: 4-1/4" x 5-1/2"
The idea for Cards by Irene started one day in a Seattle apartment in 2004. Irene was on vacation and her boyfriend at the time (now husband & business partner) was at work. Eric came home to an apartment that smelled of rubber cement and pieces of paper scattered all...